Jordan Belfort
The Real Wolf of

Wall Street

Investment Guru

|

World's #1 Sales Trainer

|

Entrepreneurship Expert
Jordan Belfort
The Real Wolf of

Wall Street
Investment Guru

|

World's #1 Sales Trainer

|

Entrepreneurship Expert
Shop our products
The Straight Line System
The Straight Line System for Sales & Persuasion allows virtually any person or company, regardless of their age, race, sex, educational background or social status, to be empowered to create massive wealth, abundance, and entrepreneurial success, without sacrificing integrity or ethics. This is the Gold Standard for sales training, and is currently in use by companies selling every product imaginable, worldwide. Invest in the Straight Line for yourself or your company, and watch the money pour in.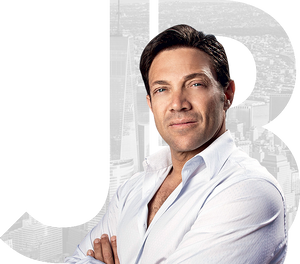 Minting Millionaires
Since 1988
Jordan Belfort's legacy has earned him many lucrative titles over the years, each showcasing a different accomplishment he has achieved. His impact on today's generation can be seen all over the world in pop culture, finance, and sales, just to name a few.

Investment Guru
In 1989, Jordan Belfort founded Stratton Oakmont, which became the largest over-the-counter firm in the United States. His company was responsible for the initial public offering of 35 companies, with the most notable being Steve Madden Ltd. After overcoming all of his past obstacles, his redemption story consists of being recognized as a world-renowned investment guru. Jordan has also been involved as a frequent guest commentator on Fox News, CNN, CNBC, Discovery+, BBC, and more. During the 2021 spike of GameStop (GME) in the stock market, Jordan was featured in major news publications across the globe for his professional insight.
Learn More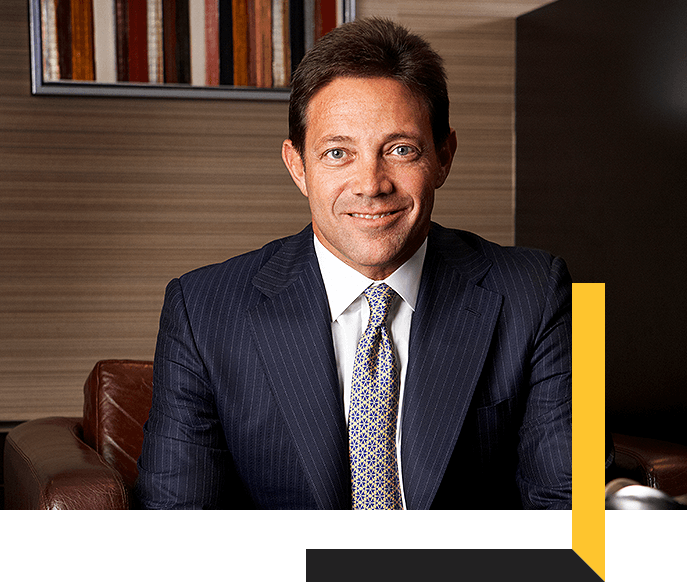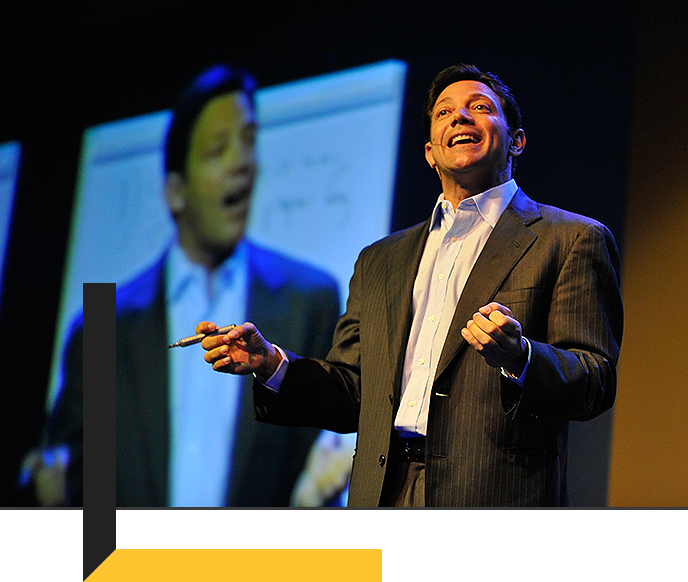 Sales Master
Jordan Belfort's field-tested Straight Line System has proven to transform underdogs into world-class closers and top producers. He has created more million-dollar producers than any other sales trainer in history. Jordan has toured the globe to present his Straight Line System from Eastern Europe to South America, Scandinavia to Australia and beyond. By doing so, Jordan has helped millions of ordinary people earn more income and live happier, more empowered lives. Jordan's work has been featured in major publications, including: The New York Times, The Wall Street Journal, Forbes, Rolling Stone, Business Week, The Los Angeles Times, among others.

Learn More
Entrepreneurship Expert
Jordan Belfort has embodied the entrepreneurial spirit from a young age. One of his early business ventures was selling ice cream on Jones Beach to put himself through college. He went on to build an empire as a meat and seafood salesperson, but encountered major challenges as every young entrepreneur does. Throughout his journey, Jordan has experienced all the ups and downs of entrepreneurship and has evolved into the massively successful household name he is today. He used his learnings and experiences to develop the proven Straight Line System that is used all over the world in virtually every industry. Jordan's expertise has led him to be a top consultant for over 50 public companies and multiple Fortune 500 brands, including: Toyota, IBM, P&G, Ford, Sony, Wells Fargo, Virgin Airways, Dish Network, HSBC, and many more.

Learn More
Jordan Belfort's
FREE eBook
5 Core Elements of Straight Line Sales
In Jordan Belfort's 5 Core Elements of Straight Line Sales, you'll learn exactly how the Straight Line can benefit you. Dip your toes into Belfort's proven Straight Line Sales System and start living the life you've always imagined.